Pennsylvania's Busiest & #1 Birthday Magician For Kids In The Allentown, Harrisburg, Lancaster, Philadelphia, York Areas and Beyond.
Eddy Ray's amazing magic shows for kids can make any party or event exciting, unique, and memorable.
Laughter filled audience participation, incredible feats of magic, and lots of surprises will make the kids smile from ear to ear.
Our kids magic show packages range from 30 - 50 minutes and can be performed just about anywhere. These magic shows are perfect for schools, camps, block parties, recreational centers, and more.
Please call Eddy Ray at 1-877-297-7252 for free information and a pricing quote. You can also email Eddy at info@pennsylvaniasbusiestmagician.com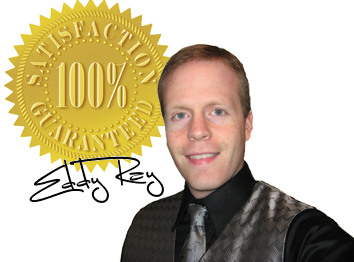 Call Now 1-877-297-7252 or email info@PennsylvaniasBusiestMagician.com for FREE Information & Price Quote. There Is No Obligation!
Contact Now For Pricing Details, To Check Availability, and To Book Eddy Ray!
Call Toll Free: 1-877-297-7252
Email: info@PennsylvaniasBusiestMagician.com
Pennsylvania Magicians 2010